The biggest reason we've long loved tiny houses and tiny living is the amazing use of space!!! These RV remodel ideas are great examples of how important it is to start with your why and not be deterred by the current circumstances, or in this case, layout 😉
We don't plan to do anything innovative with our camper at this point, but it's so inspiring to see what others have come up with.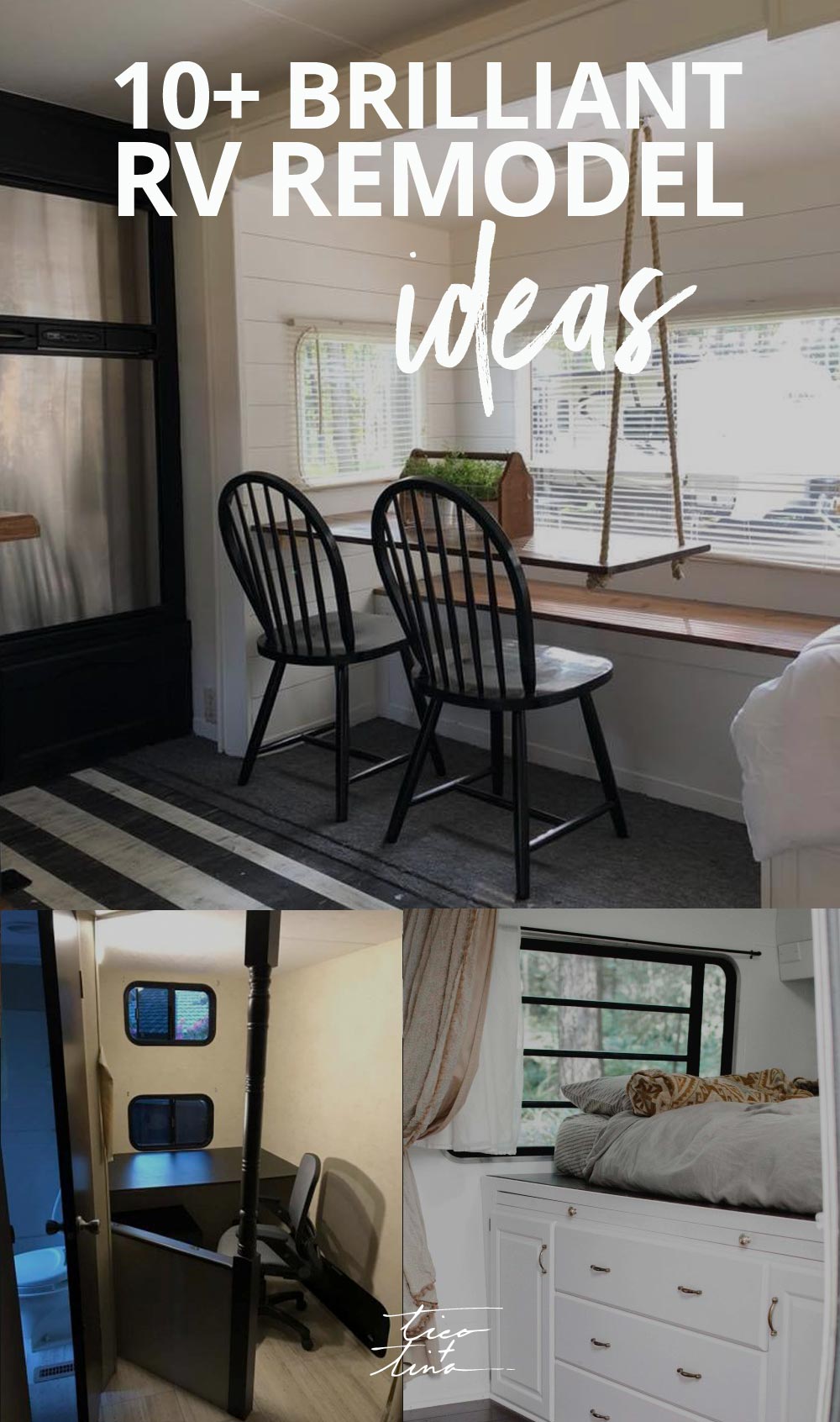 One couple apparently needed some extra space and turned an old camper into a two-bedroom hangout for their teenage boys.
The same people removed a dinette and remodeled the kitchen area of a different camper with added countertop/desk/dining space. (top photo)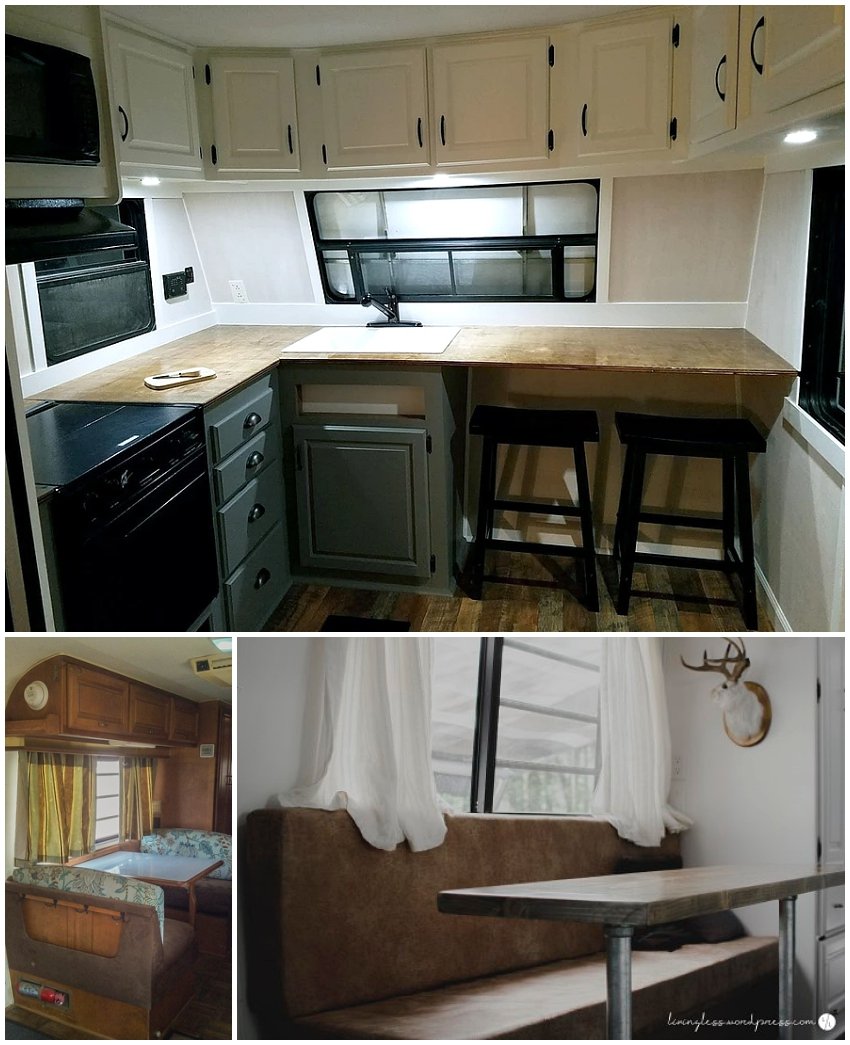 This dinette transformation (bottom two of the above image) is so much sleeker!
The same camper remodel transformed the living room space into a master bedroom – love!
This one doesn't have details that I could see, but I noticed that maybe the bunks flip up, and possibly the little nightstand/desk thing between the bottom bunks retracts into the wardrobe? Either way, I didn't at first notice the cupboards on the bottoms of the top bunks and had to wonder if the bunks have storage space inside. It would make me nervous to sleep under, I think.
This couple removed the bunk area to create an office space. They ran into some unexpected layout issues, but found creative ways to resolve them.
The original dinette in this camper was removed and replaced with a custom desk area – major upgrade!
I love how this family with 4 kids converted the master bedroom into a bunk room, especially utilizing the closet space for 2 of the bunks.
This brilliant camper remodel idea is the original subfloor painted with polyurethane fortified floor paint. I wondered if anyone had done this, and I think I would like it! Another very unique design element is the table supported on one end from the ceiling, and I love the wraparound bench seating.
This is just excellent execution of very well-designed space-saving RV remodel ideas – hidden tv and telescoping table/desk.
And finally, I have to marvel at how much these custom van conversions were able to pack into such a tiny space – these are VANS, people, VANS! With cooking and eating space as well as storage and beds to sleep four.
"Embracing Small" Takeaway: It can be difficult to envision how in the world some things could possibly work, but so much more can be done than we have yet become accustomed to experiencing in our everyday lives. Which RV remodel idea is your favorite?
LIVE BIG & BOLD!
Explore what "embracing small" could mean for you and your family...