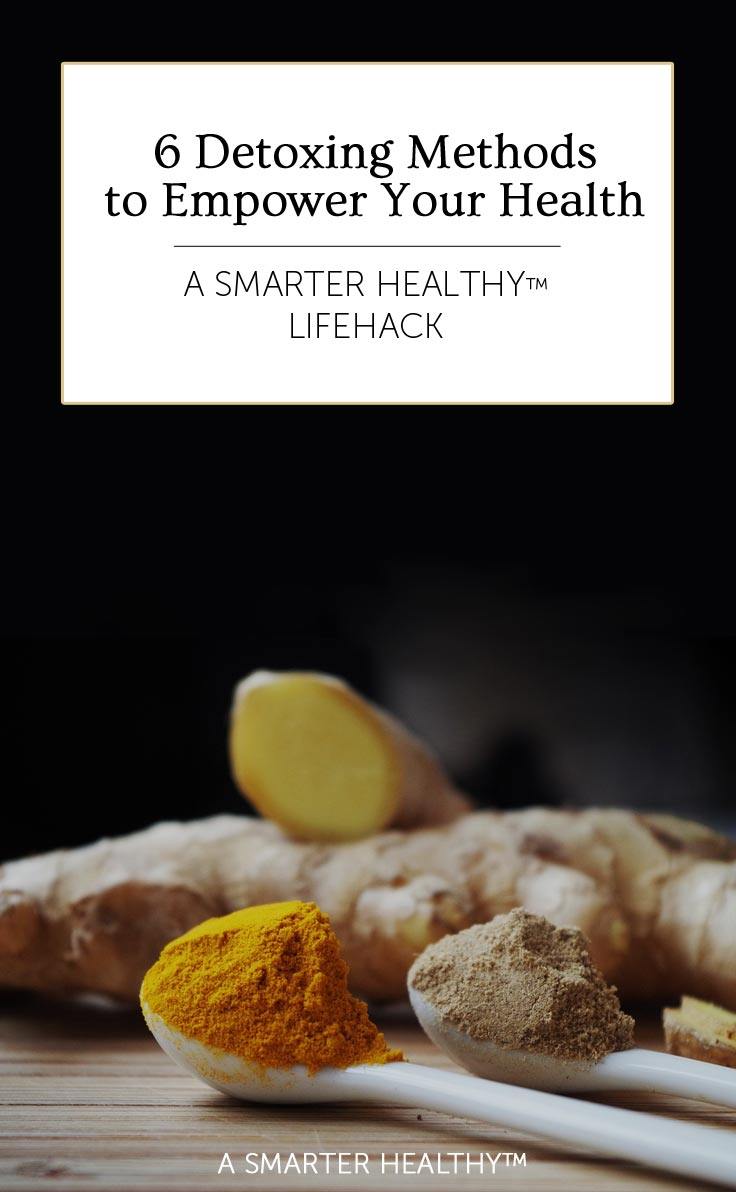 Some liken detoxing to regular cleaning, and compare a cleanse to spring cleaning.
While the words have often been used interchangeably, most of the time detoxing is related to various methods of ridding the body of toxins, and cleansing is usually focused mainly on the gut. In reality, if you detox the body it will probably also do something to cleanse the gut.
Since approximately 70% of your immune tissue is located in your digestive system, it seems logical that we should do some sort of detox system maintenance.
Others say that the premise of detoxing and cleansing is ridiculous because your body is designed to auto-regulate, and an overall healthy lifestyle and diet is necessary for any real, lasting change.
I would tend to agree with that line of thinking, though I can certainly see the benefit of doing a detox or cleanse to sort of reset your system and jumpstart healthier choices. This would especially seem like a potentially good practice after periods of increased exposure to toxicity, like maybe the holiday snacking season.
While we can perhaps agree that cleanses and detoxes shouldn't need to be a way of life, they may have their occasional place in an overall healthy lifestyle.
Here are some that seem worth trying.
[thrive_custom_box title="" style="dark" type="color" color="" border="#ceb571″]
1.
Tea Detoxes & Detox Smoothies
[two_third_first]
Cinnamon Detox Tea – I can't for the life of me seem to find the original post for this recipe! But this seems to be the same one, and has a few tips.
[/two_third_first][one_third_last]
[/one_third_last]
[one_third_first]
[/one_third_first][one_third]
[/one_third][one_third_last]
[/one_third_last]
These 25 detox smoothie recipes look great, orrrrr you could just customize your own with the handy recipe graphic below.
[/thrive_custom_box]
2.
Detox Salads
Our whole family eats salads really well, and I absolutely love this awesome mix and match visual guide.
3.
Detox Soups
[one_third_first]I loooove soup season! I totally wish we could reasonably eat soup all year long.[/one_third_first][one_third]Cold soup just isn't the same, but it's sooo easy to make really yummy healthy soups.[/one_third][one_third_last]I think these probably work a lot like the well-known cabbage soup diet.[/one_third_last]
[/one_third][one_third_last][/one_third_last]
4.
Foot Detoxes
With all the crazy photos of yucky water from foot detoxes circulating, there doesn't seem to be a ton of variation in recipes, but I'm sure if you're well-versed in essential oils, that's one thing you could change up.
I personally tried this detox and either don't have any toxins, or it's a bunch of bologna 🙂 It did great with exfoliating, though – my feet felt super smooth and  soft.
I'd love to hear your experience!
[thrive_text_block color="note" headline=""]
5.
Body Wraps
If you spend any time on social media, you've probably seen lots of offers for body wraps and amazing before and after shots. Wraps are supposed to help you lose inches, nourish your skin, and remove toxins from your body, but you can save lots of money by DIYing.
There are some great recipes and tips here.
[/thrive_text_block]
6.
Detox Baths
It's more cost effective to buy this stuff in bulk, so I've linked to some good options below. You may want to check your local stores to see if you can find better alternatives, but with some things it can be hard to beat online prices, especially taking into account sales tax and convenience factors like free 2-day shipping.
(some people also recommend using hydrogen peroxide in a detox bath, but other sources say it's dangerous)
Note: When purchasing bentonite clay, remember that sodium bentonite detoxifies and calcium bentonite remineralizes.
[thrive_custom_box title="Common Detoxing Bath Ingredients" style="dark" type="color" color="" border="#ceb571″]
[one_third_first]
essential oils (lavender or tea tree)
[/one_third_first][one_third]
[/one_third][one_third_last]
[/one_third_last]
[/thrive_custom_box]
After a Cleanse/Detox
Don't forget to drink plenty of water to continue flushing and rehydrating, and get good rest.
Lemons are said to be a natural detoxifier, so you might consider adding fresh lemon to your water. It's supposed to be good to drink some before breakfast.
Another suggestion is to steep 4 green tea bags in 1 liter of water and drink it between 6:00pm and when you go to bed.
Taking a probiotic and eating fermented foods are also good ideas to establish and maintain good gut bacteria.
Have any favorite detoxing methods we missed?
Be sure to check out more in this series!
A Smarter Healthy™ Series
Call us crazy, but we think...
Foods should be:

accessible, economical, optimized

Cooking & Prep should be:

simple, convenient, efficient

Eating should be:

fun, delicious, satiating

Exercise should be:

practical, adaptable, potent
Sources: