We were sad when Downton Abbey ended, but thankfully there are quite a few other good period shows that can make good Downton Abbey alternatives.
Here are 7 that we've quite enjoyed! This post includes affiliate links for your convenience at no extra charge to you.
Some of these are available for instant streaming with an Amazon Prime membership. No waiting,
top notch quality streaming
! Others may be available through these
British genre channels
.
"Set in the late 19th century, this rich, funny and emotional series follows the relationship of two contrasting communities: Lark Rise, a small hamlet gently holding onto the past, and Candleford, a neighboring market town bustling into the future. When young Laura Timmins leaves Lark Rise for a job at the Candleford post office, she discovers an eye-opening, exciting new world. In the face of scandals and feuds, she must leave her childhood behind and forge her own path to womanhood."
"Set amidst the Victorian splendour of Britain's first department store, The Paradise is a rags-to-riches story of a young girl who falls in love with the intoxicating charms of the modern world. As Denise finds her feet as a lowly shop girl, she must navigate her way through power struggles, intrigues and affairs. When the shop's dashing and reckless owner, John Moray, spots her talents she knows she can use this opportunity to rise to great things. Through sexy, episodic stories driven by romance and glamour, this series creates a world as colourful and captivating as the silks on display in the store. This is a love story, a story of ambition and progress, with a mysterious, dark secret at its heart."
Cranford (click to stream)
"Adapted from Elizabeth Gaskell's novels, the five-episode miniseries Cranford focuses on female characters in the 19th-century British town to thematically contemplate encroaching modernity in rural England. With the camera roving house to house, each drama within the grander story is constructed of scenes featuring dialogue between several gossipy ladies obsessed with moral code, romantic ideas about courtship, and social occasions. Three main characters, the ever-appropriate Deborah Jenkyns (Eileen Atkins), her sweet sister, Matilda (Judi Dench), and their younger, more savvy relative, Miss Smith (Lisa Dillon), continuously weigh in on situations, providing a dependable view when other ladies, like the nosey Miss Pole (Imelda Staunton) are too judgmental. In fine period dress, the women of Cranford remind the viewer of how little action was needed in their small-town lives to provide unceasing entertainment. The series'most intriguing aspect lies not in the ample female conversation but rather in its display of earlier technologies and ways of life. In total, Cranford offers a powerful, if sentimental, look at how death begets life, love, and passion."
"North & South is a splendid, four-hour adaptation of Elizabeth Gaskell's 19th century novel about an unlikely, and somewhat star-crossed, love between a middle-class young woman from England's cultivated south and an intemperate if misunderstood industrialist in a hardscrabble, northern city. Daniela Denby-Ashe plays Margaret Hale, forthright and strong-willed daughter of a former vicar (Tim Pigott-Smith) who relocates his family from a pastoral village outside London to unforgiving, largely illiterate Milton, a factory town where John Thornton (Richard Armitage) and his mother (Sinead Cusack), survivors of poverty, rule their cotton mill with an iron hand. Thornton befriends Margaret's father but incurs her wrath for his severity with his workers. What she doesn't notice is Thornton's core sense of responsibility for his employees' welfare. On the other hand, he misinterprets some of Margaret's own actions and intentions. Equally stubborn, the two drag out their obvious attraction over many painful months and events."
"One of the most loved television series of all time is brought back to life with a fresh cast and sumptuous production values. It's 1936, and six years since parlormaid Rose left 165 Eaton Place, fate brings her back, as housekeeper to its new owners: Sir Hallam and his wife Lady Agnes, and Maud, Lady Holland, his mother. Rose soon finds she has her work cut out as she recruits a new 'downstairs' family to help run the elegance and finery of the 'upstairs' world. Both upstairs and downstairs, it soon becomes apparent there lies a labyrinth of secrets, lies and scandal. Set against the historical backdrop of a Britain with a new King, with sexual, social and political tensions, this new series provides an evolving take on the master-servant relationship."
"The daughter of a country doctor copes with an unwanted stepmother, an impetuous stepsister, burdensome secrets, the town gossips, and the tug on her own heartstrings for a man who thinks of her only as a friend."
"Lust, greed, and gossip in a glamorous British hotel of the 1920s. As the most opulent hotel in Manchester, England, during the decadent Roaring '20s, The Grand is more than a building. It's a nexus for schemes, scandals, romance, and intrigue. For owner John Bannerman, The Grand symbolizes a tradition of luxury and elegance begun by his father. For Marcus Bannerman, it becomes a risky investment and a way to entice his brother's wife into bed. And for the maids and porters employed there, it represents a possible escape from their hardscrabble past–and an endless source of backstairs gossip. Divided by class and circumstance or tied together by love and loyalty, the myriad characters who populate The Grand prove unforgettable."
(This is definitely along different lines than Downton Abbey, but we threw it in for good measure since we enjoyed the characters so much and it's also a BBC show.)
"The popular retelling of the Robin Hood legend is back with a hot young cast, and breathtaking archery, incredible swordplay, energy, humor, brute force, and the raw determination to right wrongs. Robin of Locksley returns from serving King Richard in the Crusades to find his home under the oppression of the sadistic Sheriff of Nottingham, and the Sheriff's right hand man Guy of Gisborne has his eye on Robin's childhood sweetheart Marian. Will Robin be able to save his people? Or will in justice overcome everything he stands for?"
Let us know if there are other period shows you recommend!
Watch any of these shows right away with an Amazon Prime membership. No waiting, top notch quality streaming![thrive_link color='blue' link='https://www.amazon.com/gp/prime?_encoding=UTF8&ref=mrp_10002_shr_cpbd_rf_d&refcust=7562IZI5PAT6I47AUOS63YT6PY' target='_self' size='medium' align='aligncenter']Get Your Prime Membership Now[/thrive_link]
More stuff from Tico ♥ Tina you might be interested in…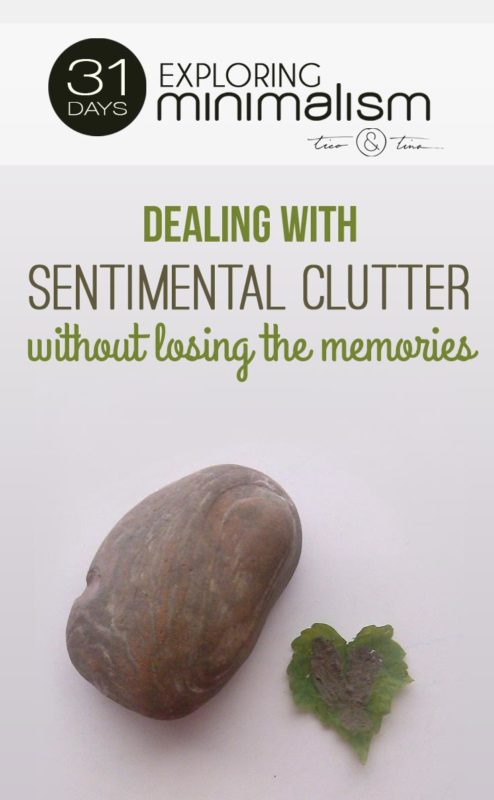 Want to get rid of clutter but not lose the memories?
Yes decluttering you home might seem daunting. We are here to help you take baby steps to the decluttered home you'll love.
Sometimes stress has physical symptoms, your body might be telling you something about stress.