There is a tradition we've kept each month since we started dating, rain or shine, sick or well, baby-sitter or no baby-sitter.
Importance of Traditions
Obviously you can have traditions with one other person, a group of people, and even just with yourself.
Traditions have a way of bonding people together and adding little bits of comfort and fun to what can sometimes be an otherwise downer day, or week.
The problem is when we let life get in the way and the fun little traditions start to fall by the wayside. Then one day you look up and realize that life is running you over and you're just trying to survive it.
2 Simple, Fool-Proof Keys to Succeed at Keeping Traditions
Somewhere along the way I realized that there are two fool-proof things that protect you from this potential tragedy! It's actually rather simple:
lower your expectations [and]
COMMIT!
I realize this sounds like A. a recipe for mediocrity, or B. a way to zap the fun out of it with legalism. BUT the funny thing is, if you develop the right mindset, these two things balance each other out and work together to make awesome MEMORIES 🙂
Warning: If you're a green, hairy, grinch type then click away quickly because this mushy gushy little tradition of ours that just might make your toes curl in disgust.
Mr. D (aka Tico) and I have had a once a month standing date ever since we first started dating.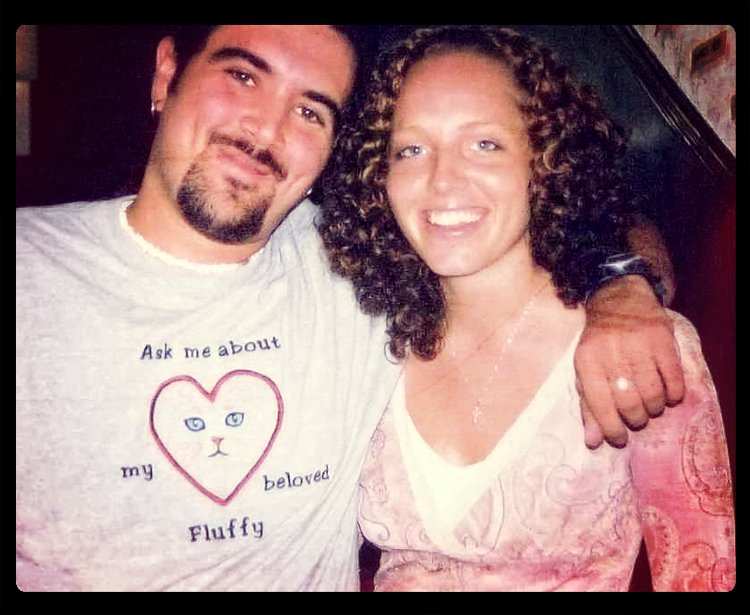 (yep, there's definitely a story behind that shirt – find it here)
It took us long enough to become an official couple that we really wanted to celebrate it regularly and we just had our 100th monthaversary this month*! that works out to 8 years and 4 months and we haven't missed one yet. *Originally published on December 28, 2011
Now that I write it out, I'm kind of amazed.
But really, it just shows how well the method works.
We knew that if we didn't commit to a specific day every month we would be scrambling around trying to reschedule all the time so that we could have the perfect date night, which sounded like an inevitable death sentence for our celebrations of "us".
At the same time, we knew it was completely impractical to expect life to align to our ideal plans with any sort of regularity. I mean, sometimes you have babies the day before and are still in the hospital, ya know? Special date nights are just not the same when you're soaking those ever so attractive mesh "new mommy diapers" with blood… it is what it is, kids.
(This particular monthaversary pictured was the first one we went out by ourselves after having our first child. There is the slightest possibility that we might have been a wee tiny bit horny…)
So we decided early on that the key was to keep that day every month sacred with the policy of not scheduling anything else. BUT when life DID unavoidably happen, to just make sure to do something a little special and out of the ordinary, even if it was only for an hour. This tends to be our fallback on those days things just aren't ideal.
This little tradition of ours has worked out very well for us and has been a catalyst for making and keeping lots of other fun traditions as a family. (Which I'll be writing about over time – I only recently started up blogging again after one of those momentous life occasions that makes you take a step back and reevaluate what you're doing.)
So what kinds of traditions do you already have? Are you going to start any new ones in the coming year? I'd love to hear about them!
Happy Holidays
from our family to yours!