yesterday I mentioned my lying/stealing problem, so now I'll tell you about the stealing. I actually kind of stole something once. back in the day the families in our church used to have to take turns cleaning it every week. I think that meant we cleaned it once or twice a year, not sure. anyway, the only time I actually remember cleaning it I found some sort of lip gloss or lip balm, lip something anyway, and I took it home with me. our church did have a lost and found and I don't remember if I found it in there or somewhere else and instead of putting it in the lost and found I took it… hmmm. yeah, I hope my kids don't do that…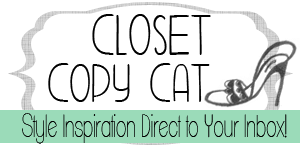 ok, so really, though, this week's Copy Cat Closet challenge was to do something with an oversized shirt. I think. that is what stuck in my head anyway. and I'm sorry, Natalia, I didn't have time to do the hair or make-up part. I realized I probably will only rarely be able to do all three parts of the challenge, but knowing Natalia, I think she is fine with that. did I mention we actually got to go meet up with her in person when we were in California? too fun! but Krista still has the pictures. *pout*
SPEAKING OF NATALIA!!! she's a finalist in a tastemaker challenge as someone to get to represent P&G, so PLEASE go and vote for her – and you could even just leave the tab open so you remember to vote everyday, hey? I think there's only a week left!
on to the challenge, so I had a shirt of my own I could have used, but I really kind of wanted to stretch myself a bit, so I decided to just try something from Mr. D's closet and see what happened. since I was a kid there were always random things that I wanted to try with fashion but never quite had the confidence to go through with it. later on in life I would find that people did do those things, if maybe years later. I take that back, there was one time that I tucked up the back of a button-up shirt and tied the front ends together. I ended up doing that a lot that year, LOL. (one should know that I didn't watch tv growing up, nor have access to any fashion magazines, nor, come to think of it, get out much, so I had little to no influence or idea of fashion!)
ok so, funny segue, because this happens to be a weird button-up shirt post. definitely not planned. this is one of Mr. D's XL dress shirts (which might actually be too big for him now, come to think of it).
I don't know, what do you think? interesting at least, no? haha! and yes, I'm wearing the same belt and necklace as last time I linked up – dude, that was a $1 necklace at one of the awesome stores Krista and I went to on our shopping day in El Paso, vlog coming soon (Mr. D and his mom told us right before we left about how very easy it was to accidentally end up in Mexico and we thought they were slightly exaggerating, but we found out they were not…) the belt is something that actually made my decision to buy a $4 maxi dress at rue21 on the same day – the majority of my belts are from clothes that they came with. yeah.
you should join this Copy Cat linkup. because it's good to challenge yourself! and speaking of challenges, you should check out what we're doing with our weekly Adventure Challenge on the adventure/dreams/make-it-happen blog 🙂